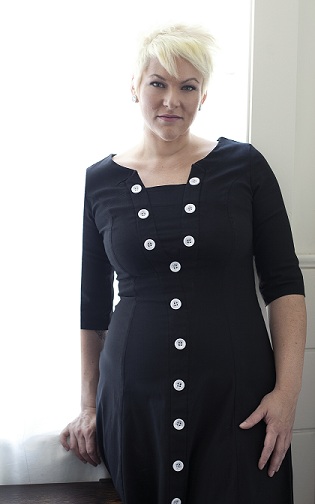 Petrina Guglielmo is originally from Houston, Texas. Â She was raised in the two hometowns of Houston, Texas and New York, New York where she spent summers with her Italian-American family.
After graduating from Clear Lake High School she left Texas to pursue higher education in the field of creative arts. Petrina's passion for art and artistic abilities won her a full scholarship in ceramic studies which at the time sparked a new division in the rewarding college.  After much consideration Petrina realized ceramic arts was her passion rather than her career. In 1998, Petrina moved to Santa Monica, California to attend the prestigious Vidal Sassoon Academy.  Having completed extensive studies in cut and color techniques she graduated from the renowned academy one year later.  Petrina 33 now brings her art to clients with unique looks and custom color combinations.
With the desire to cultivate a more personal experience for her clients, Petrina opened doors to her own studio in 2006.  Set in Room 5 of Salon Republic, Petrina developed her studio to serve as a unique space for herself and her clients offering hair cutting, coloring and styling in an intimate setting.  Petrina 33 is conveniently located in the Beautiful area of  Pasadena, CA.  Her loyal following and personal passion for hair is what drives her success.
At Petrina 33, you will see how preferred education and passion, provide the skills to thrive working with all hair types. Â Petrina is an expert with color, color correction, curly, and textured hair.
Product Lines Used: Matrix, Matrix Logics Color
Call for a complimentary consultation
(323) 397-4194
Social Media