More hours, More days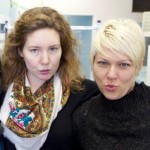 Petrina 33 is proud to announce a new schedule to match your needs. Whether you are following a maintenance plan, going for a new look, or adding that splash of color, Petrina 33 is available to keep you looking your best at a time that works for you.
Book online or on facebook today!
Wednesday   1:30P – 8:00P
Thursday      9:00A – 5:00P
Friday           9:00A – 5:00P
Saturday       9:00A – 6:00P
Sunday         11:00A – 6:00P